Printed Sports Portraits
---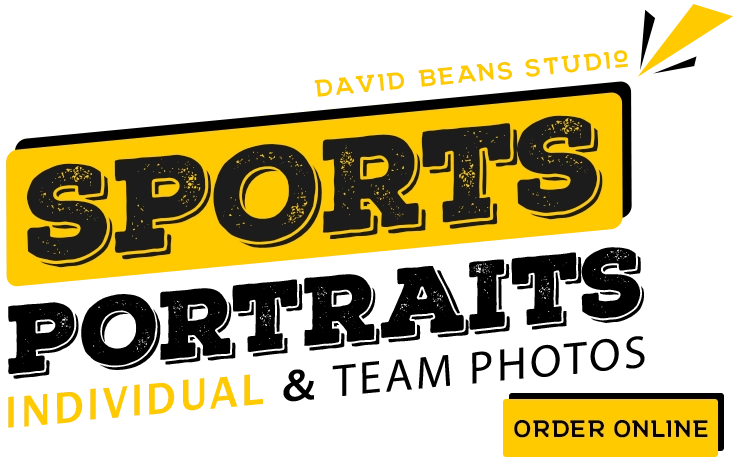 In addition to our candid sports photography, we also offer individual and team portraits for sports. We specialize in creating truly unique and memorable team and individual photos that your group will cherish for years to come. David Beans Studio takes great pride in offering the highest quality sport photography & photo products at great prices.
Athletes are always photographed by a full-time, professional photographer and all orders are printed at an award winning photo lab. Every athlete is photographed multiple times to insure that we have a good image to use for filling the order.
We hand selected our photo processing lab because of the combination of speed and very high quality. In most cases, we have photo orders in the customers hands within 2 weeks of picture day.  You will have a wide variety of picture sizes and type. There are also several packages available featuring savings you'll appreciate.
David Beans Studio offers professional sports photography for high school and amateur athletes, their families, friends, and fans so that they can preserve the memories of athletic participation with high-quality printed and digital photos.
David Beans Cleburne High School Galleries
---
David Beans Studio is excited to showcase our Cleburne High School Gallery where members get UNLIMITED downloads to all photos with no monthly download limits and flexible billing!
We are offer paid subscription to access thousands of high-quality photographs that are available for download and printing from the comfort of your own computer. David Beans Studio literally takes thousands of photos every year at Cleburne High School events to include sports, dances, pageants, meetings, plays, and more. The photos taken will be only on the website for 90 days from the date they are taken. 
Members of the David Beans Cleburne High School Galleries are able to access full size (1600x1066) photographs to download and print. Thousands of photos are taken at Cleburne High School every year and will be accessible through our member's section.
These high quality photos cover everything from sporting events to activities to dances and pageants. Even if you're the spectator, chances are you'll have a photo or two in here. With the amount photos in the David Beans Cleburne High School Galleries, you won't be disappointed.
Sign up ONLINE or stop by our studio and sign up in person using a credit card, cash, or check.
School Picture Calendar
| Event | Start Date | End Date |
| --- | --- | --- |